[vimeo video_id="93732684″ width="635″ height="357″ title="Yes" byline="Yes" portrait="Yes" autoplay="No" loop="No" color="ffffff"]
ShIFt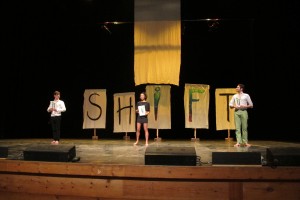 Inspiration for Transformation
From scarcity to abundance
From tomorrow to today
From dreams/vision to action
From masked to seen
From doubts to courage
From observation to creation
From competition to collaboration
From unconscious to aware
From Hero to host
From fear to trust
From problems to solutions
From sustainable to regenerative
Our intentions:
We aspire to create a forum that is real, flowing, fun, creative, and, most of all, inspiring. We would like it to be a space that nurtures courage and solutions, and is professional, participatory, magical, whole and unexpected.  
We want people to take home a sense of empowerment. 
We want to awaken people to the reality that everybody already haseverything they need to initiate change: From scarcity to abundance
We want to raise awareness that they cannot only vote with their dollar but can be the creator of their own lives. 
We want them to go home with clear next steps. 
---
Sponsors: