We believe that a crisis in an interconnected world requires an interconnected response. During the Initiative Forum we review and re-imagine the current world situation through an economical, environmental, social and personal lense. We believe in a world where redefining growth should be at the forefront of discussion and action.
We offer an online space where lectures, discussions and workshops will happen. We hope to open a platform where new understanding can grow. Together we will re-imagine what growth could be. We invite you to ask questions, to imagine the future and to challenge yourself to step into action. We will also provide cultural and social events, where you can meet new and old friends, build connections and share your ideas.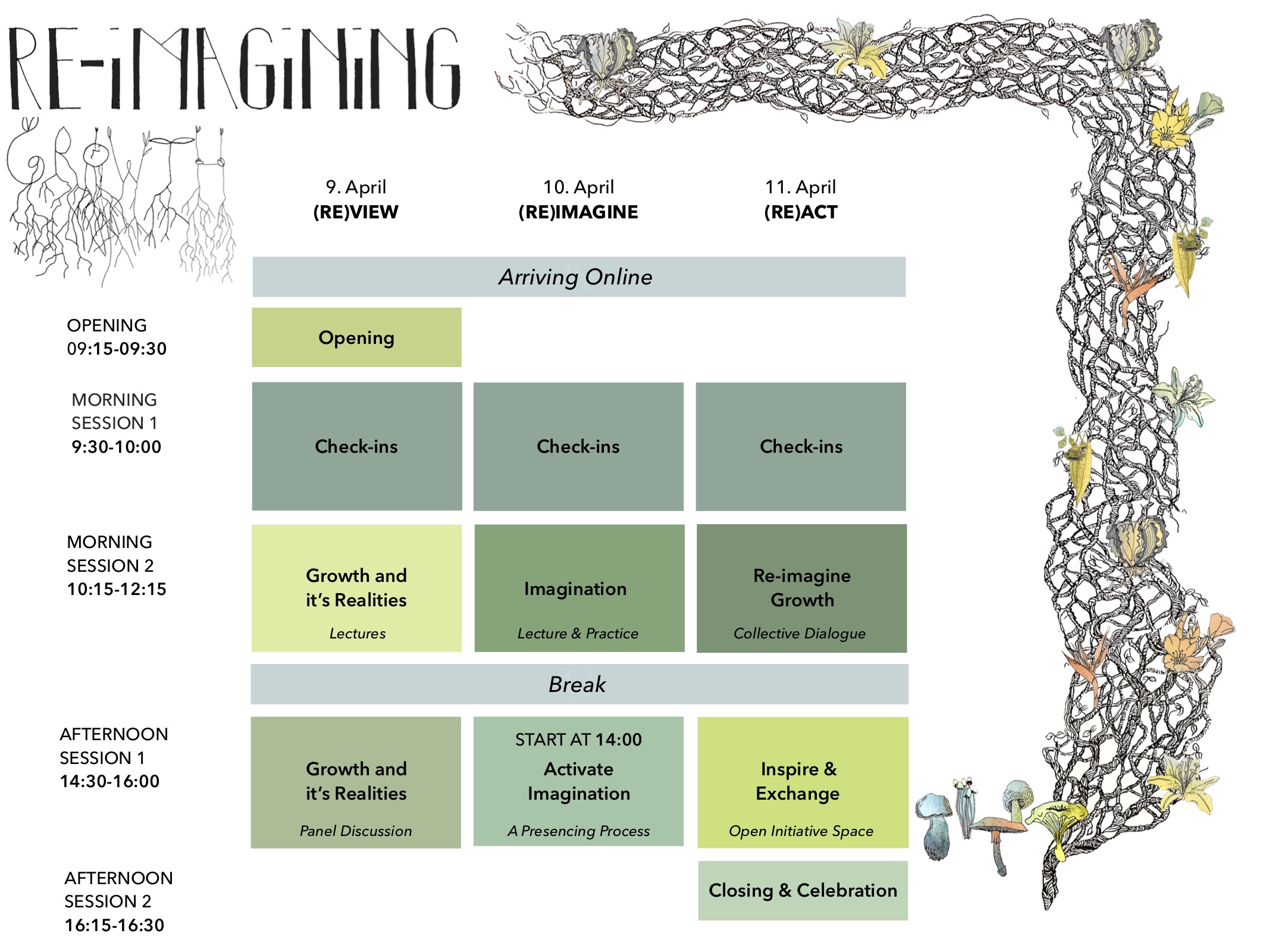 RE-VIEW
---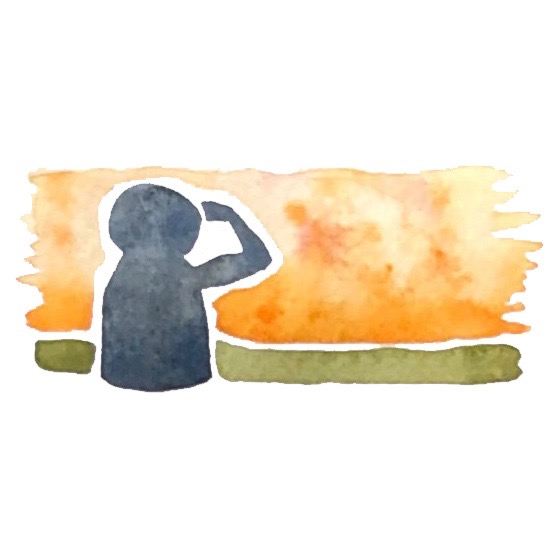 What is our current perspective on growth? How does it impact environmental and social structures in the world? We want to step into these questions together and explore Growth and it's Realities. Let's look at the world and re-view.
We will meet in check-ins where YIP12 hosts will lead a warm up and introduce the day. This will happen every morning throughout the forum.
"Growth and its realities" is a lecture series hosted by three leading experts on the topics of economy, environment, and social structures. The speakers will outline the current vision of growth and will share wisdom and inspiration.
After lunch, YIP12 will host an interactive question and group conversation about the topics raised by "Growth and its realities". There questions that were raised can also be answered by the contributors.
Re-Imagine
---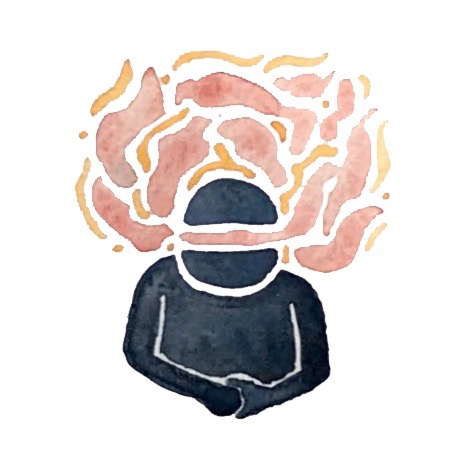 What is the importance of imagination in creating change? We want to learn how to ground in the realities of Growth and what our responsibility is in this world going forward. How can we re-imagine the world around us and the future?
"Imagination" is a lecture hosted by Rob Hopkins. Rob Hopkins works with the power of imagination and how this can enable us to create a different future.
Following the theoretical lecture we will practise the theme of Imagination in a group workshop hosted by a YIP12 member.
After the lunch break we will move into "Presencing", a process designed to support us to see how we fit into the world and which task we would like to take on as an individual.
---
---
Re-act
---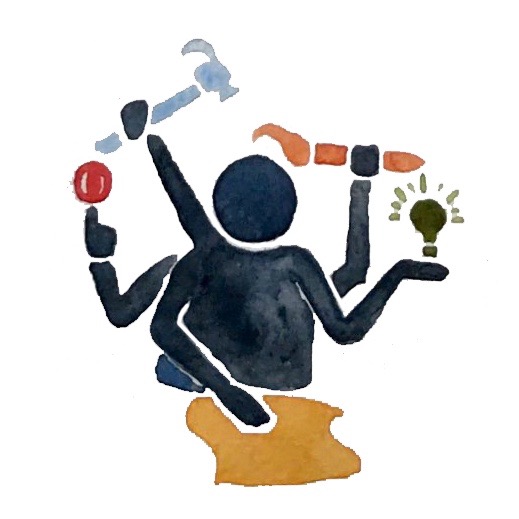 What are your ideas? How can we combine our resources to create change as a collective? Let's re-imagine growth and re-act together.
YIP12 will host a group process called "World Cafe" to bring everyone together and surface the wisdom and questions regarding the experience and learning of the days.
Then we will have an initiative space where any participant can propose a topic, share a project, pitch an idea, ask a question, start an activity. We encourage participants to exchange ideas and find similarities to then maybe combine individuals action taking.
At the end we will collect and reiterate all the ideas we had on the last days and celebrate the forum and close it.
---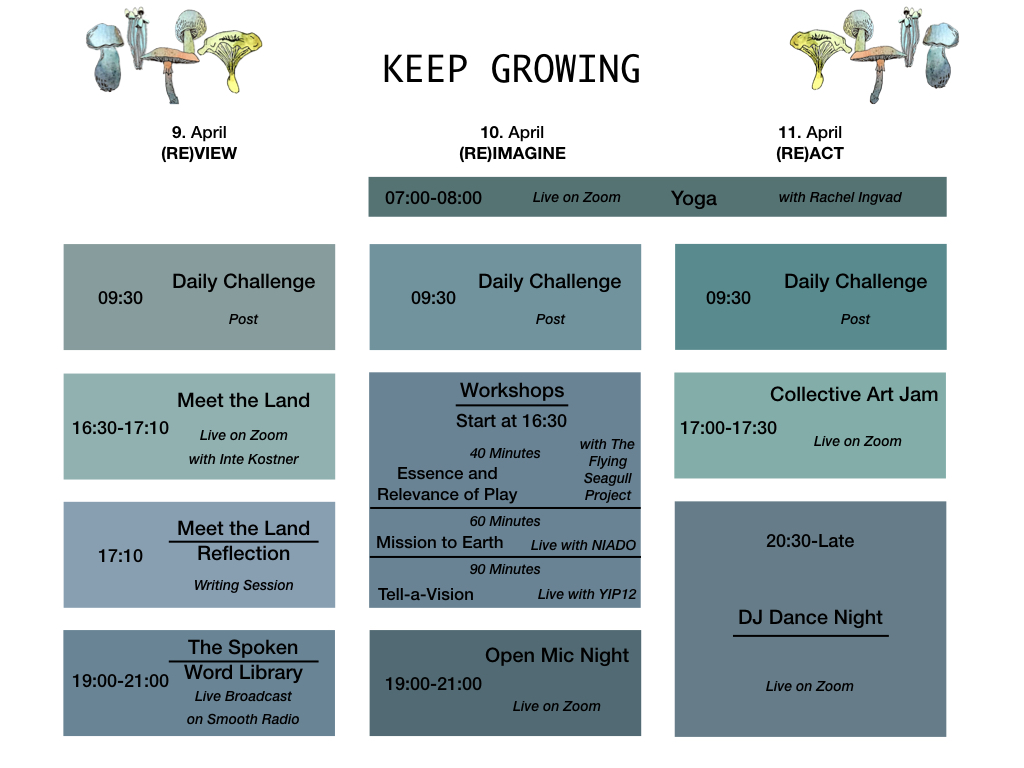 The enrichment program exists to offer additional interactive facets to increase engagement, imagination and creativity. Each day there will be many different activities to choose from. Podcasts, Workshops, Yoga and creative sessions… In the evenings there will be Music!
We feel it is important to feel joy and lightness when dealing with such an important topic. These slots provide exciting and interactive ways to engage with this theme. We hope you will enjoy them!
---
Enjoyed the forum? Click below to donate.