YIP and the Initiative Forum welcomes you!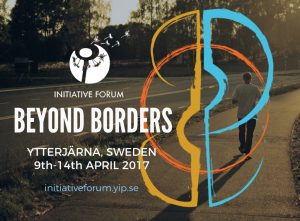 BEYOND BORDERS
Reaching the Edges of Personal, Social and Planetary Boundaries.
Where do we go from here?
Initiative Forum: Beyond Borders took place in the beautiful cultural surroundings of Ytterjärna, Sweden from 9-14th April 2017.
YIP's annual conference, the Initiative Forum, changes each and every year. Planned, organized and hosted by the current YIP participants, it ebbs and flows with the times. On the About Page, you can see its evolution over the years. To find out more information about this years event, go to the Info Page or look at the Program.