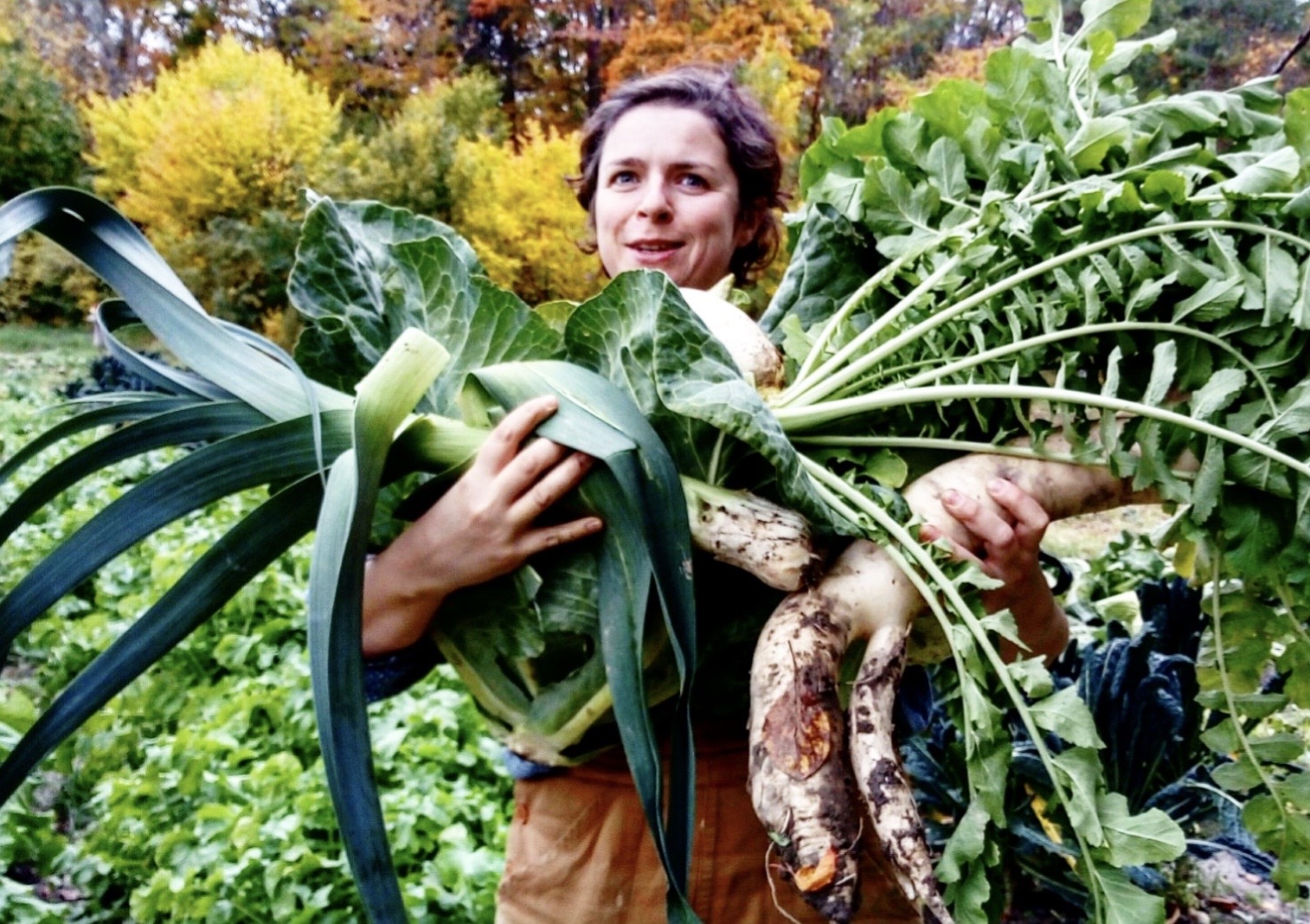 GARDENING/PERMACULTURE WORKSHOP


Transforming food and soil with the help of microorganism has been Brigid´s focus since moving to Sweden 12 years ago. As well as running the CSA Brigid is a coordinator for the Biodynamic Initiative for the Next Generation Nordic, agriculture training (BINGN) and is shared Chairman of the Board for the Swedish Biodynamic Association.
"How can vegetable production respect the sacred nature of food? How can a responsible small business flourish instead of struggle? How can we grow food so that community boundaries extend and embrace more than just each other? FÖRÄDLAD is a small CSA, growing biodynamic vegetables for fermentation in the middle of the beautiful park in Ytterjärna. The pace in the garden intentionally low-intensive, challenging ideas of what it means to run a small agricultural business. This workshop will explore alternative ways of approaching business, particularly in relation to vegetable growing/food production. Welcome to the conversation whether you have started/are considering starting something or are just interested."
STORYTELLING
Yu Show Huang and Leonora Meier-Nielsen studied at the international school of storytelling and will enlighten us with the beauty of stories. They will teach us skills in the art of telling Wondertales, biographical memories and myths.
THE DIAMOND LEADERSHIP GROUP 
The Diamond Leadership Group works with the awareness of how power is being used and experienced. They provide tool kits and are able to identify opportunities where those can be applied to improve the use of power that everyone holds.
This leads to a better team culture and community.
NATURAL ACADEMY
The Natural Academy is situated in the UK and trains in regenerative ecopsycology for working with people in nature. Its vision is that through the potential of training, education and professional development there is a way of helping support solutions to the human health crisis and the environmental crisis.
YOGA IN THE MORNING
Rachel has been teaching yoga and painting since 2001 in the USA and abroad, as well as contributing to the International Youth Initiative Program here in Ytterjärna since 2008. Her yoga trainings include Ashtanga, Bikram (hot yoga), Baptiste Power Yoga and Yin yoga. At IF 2020 Wednesday, Thursday and Friday will be a balance of yin yoga, where the postures are passive creating integration and insight, and yang yoga, where through an energetic vinyasa flowthe vibrancy of the body is elevated. On Saturday the whole class will be devoted to Yin yoga. In this morning yoga practice you will connect to yourself, your community and liberate your body from tensions and toxins that will help you enjoy and contribute to the fullness of the day. This class is open to all levels of experience and is taught in English.