The buildings where the magic happens
The Kulturhuset
---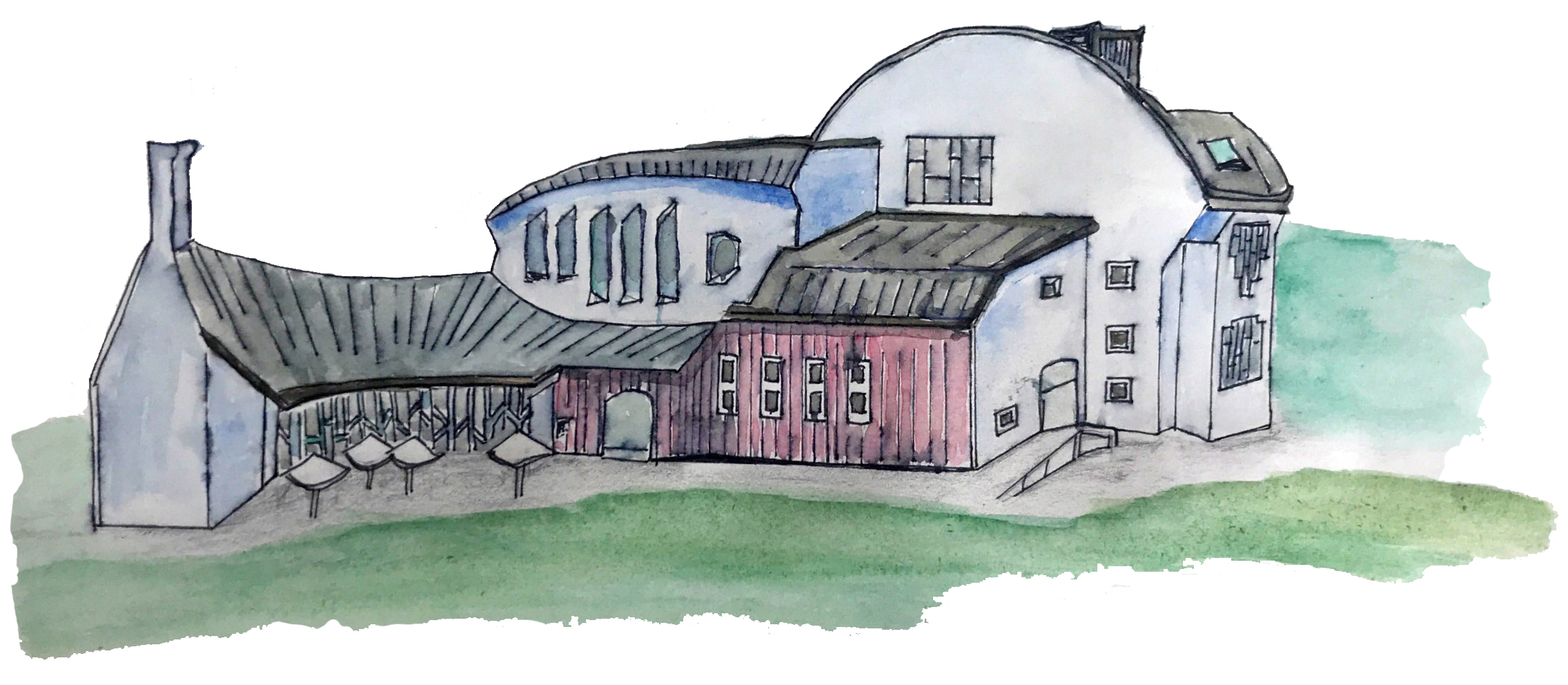 The Kulturhuset is Ytterjärna's eye catcher. Inside the highest part you'll find a beautifully painted ceiling over the big hall where concerts, plays and lectures take place. Usually the Initiative Forum takes place on stage in this hall.
---
Tallevana
---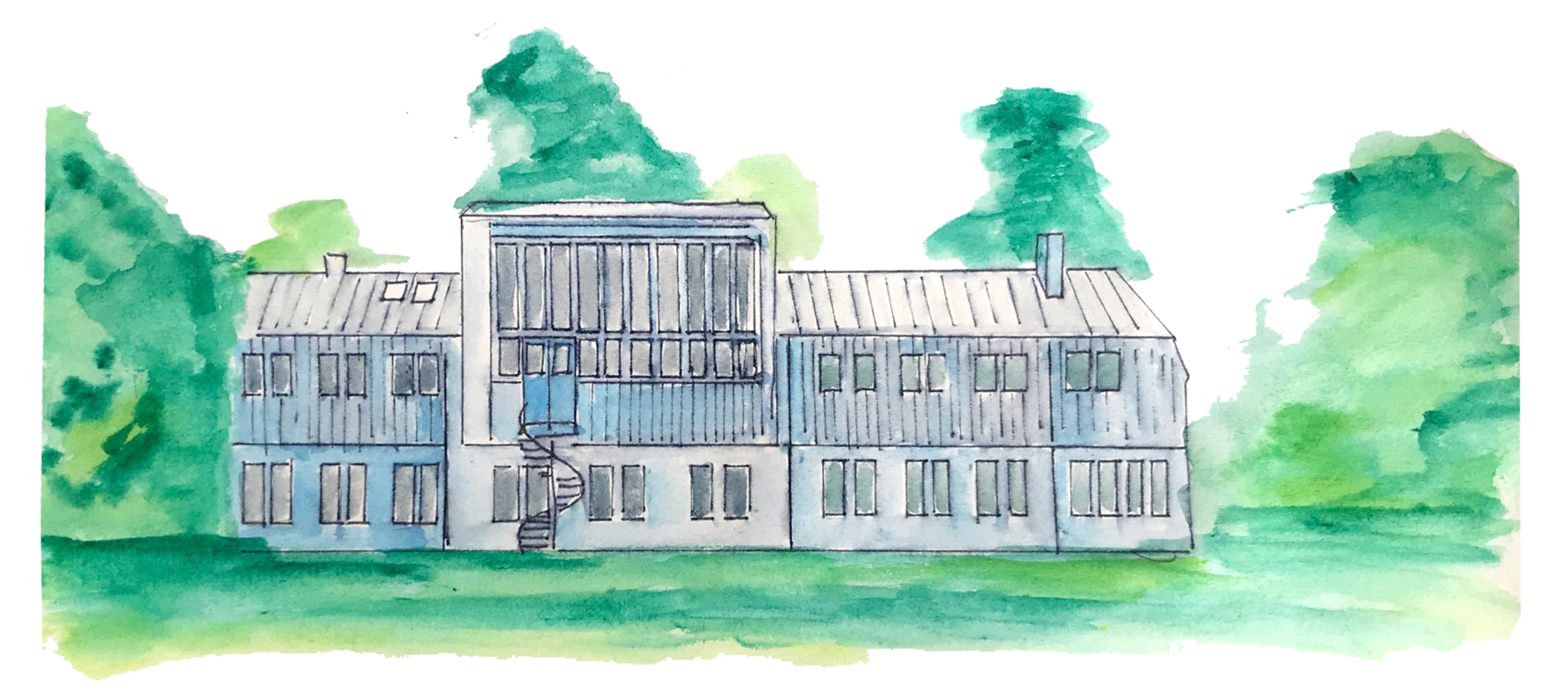 Tallevana housed 11 generations of YIP students. The common room, with it's blue walls, wooden floor and view on the fjord is a cosy space where we have breakfast together. Yippies share their rooms, bathrooms and two kitchens, as well as a little library to study or chat.
The hive
---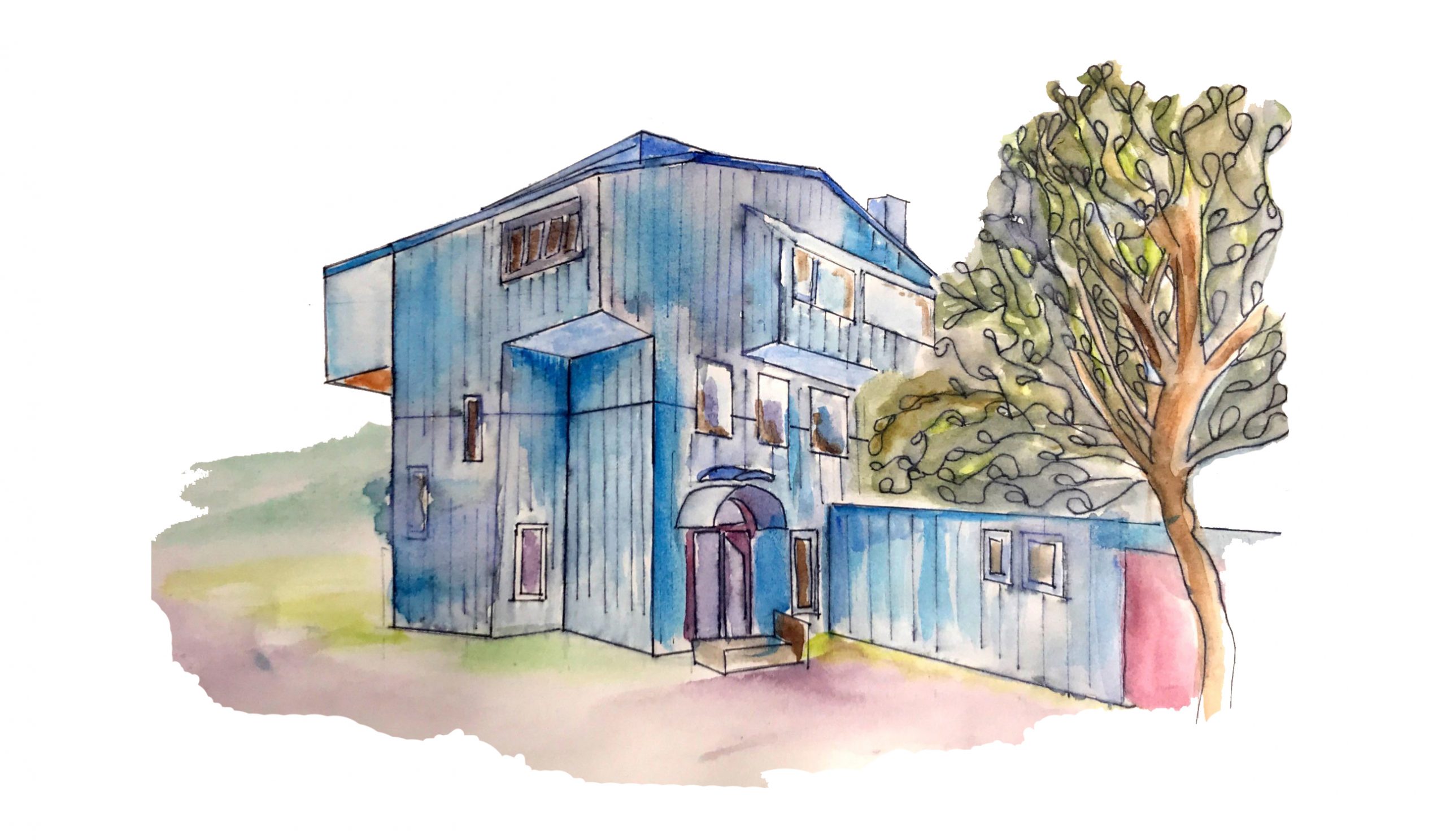 This high, blue building is where our courses take place. It is where we study and work together. It does look like a hive from the inside: from the second floor you can look down to the first floor from a square balcony. Downstairs is the office where our Organizing Team starts their day and where our program is being designed year after year.Attached to the Hive is our dining area where we cook our lunches and dinners.